Weed Control & Fertilization
(starting @ $45 an app)
Pre and post emergent weed control
Top of the line fertilizers
Superior micro-nutrient additions into every spray (
FoliarPak
)
Holganix
---
Plant Health Care
(starting @ $50 per app)

Insecticide treatments for your trees and shrubs

Fertilizer treatments for your flowers, trees, and shrubs

Fungicide applications for your diseased flowers, trees, and shrubs


FoliarPak
---
Over seeding
(recommended for Bermuda only) (prices by on-site estimate only)
Perennial ryegrass tolerates wear when Bermudagrass is dormant.
Outstanding late fall-winter-early spring color for your dormant Bermudagrass turf.
PureSeed
Brand "SunRye" -
PureSeed
Brand "Fine Fescue Blend"
---
AeraVation (prices by on-site estimate only)(prices start around $150)

​ Better subsurface aeration due to total fracturing of the soil reducing compaction – no holes are "punched" into the surface.
​
No cores or plugs mean less post-aerification cleanup.

Aerating dry soil reduces the expense of pre-irrigating; in fact, the harder the soil, the better the AERA-Vator performs.
---
Mosquito Control (starting @ $35 per app)

Controls mosquitos for 21-28 days


Floriculture

(starting @ $50 per app)

Custom mixed formulation of fertilizer, micronutrients, and bio organic additives

Holganix Bloom

Two apps for each flower season (warm season annuals (2 apps) and cool season annuals(2 apps))
Powered by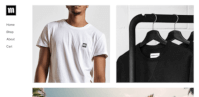 Create your own unique website with customizable templates.